Cell Cloud
蜂房
[2012]
System Design Studio
Helbert Suárez Ferreira [Colombia]
& Remi Melander [Norway]
設計系統工作室
夏拔.費雷拉[哥倫比亞] 及
雷米.梅蘭德[挪威]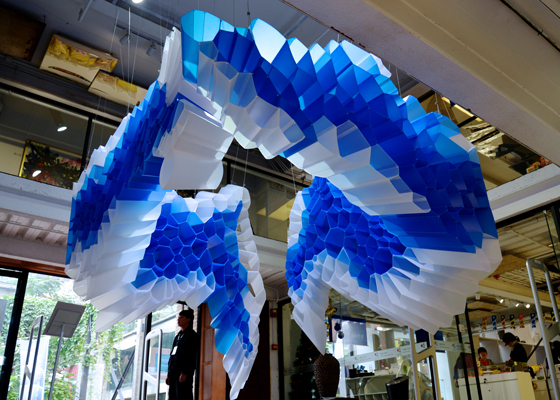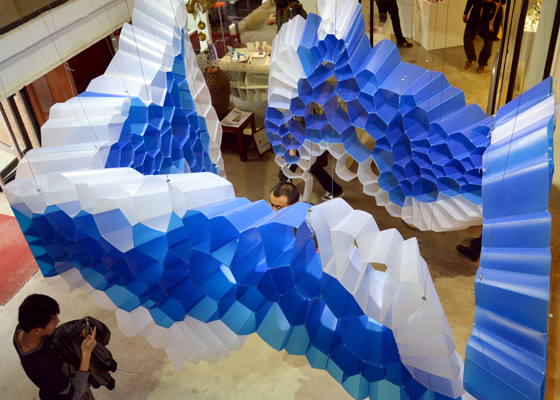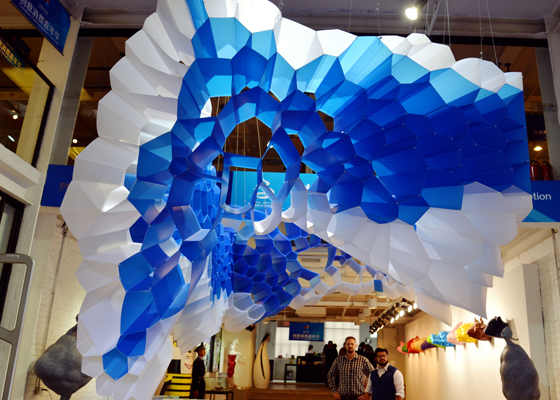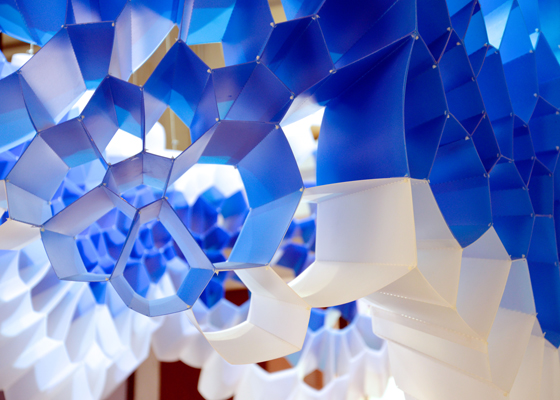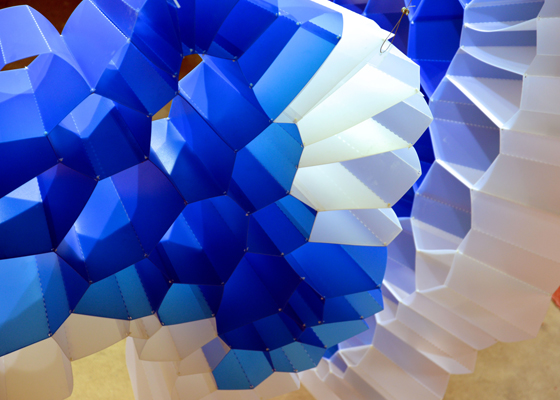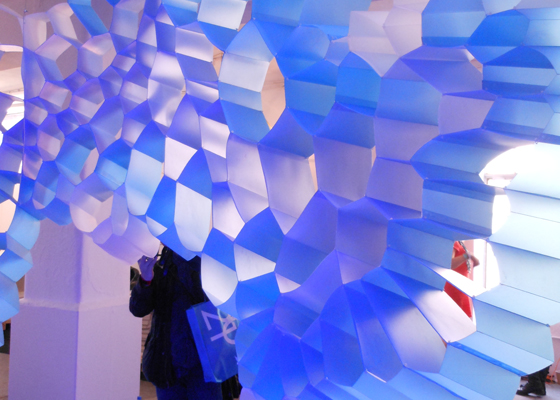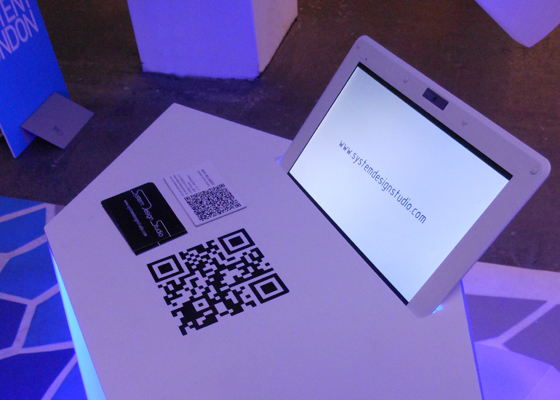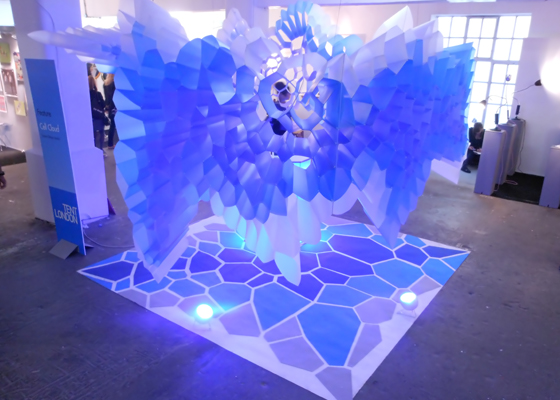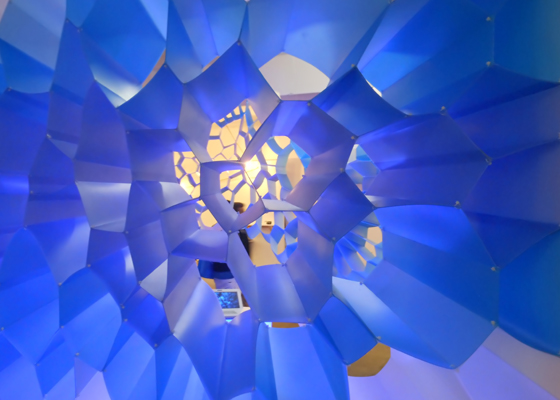 Artist's Biography
SystemDesignStudio was founded in 2009 on Barcelona, for the architect Helbert Suárez Ferreira, and the industrial designer Remi Melander.
They have developed projects in a wide field of the design and the architecture.
His designs have been selected for events as Interio Design Vancouver 2009, Dwell on design LosAngeles 2010, Valencia Disseny Week 2010, CasaDecor BCN 2010 y 2011, Milan Design Week 2012, London Design Festival 2012 y Beijing Design Week 2013, Drap-Art 2014
They have received prizes as "Inhabitat Spring Greening Contest "USA 2010, And they have been selected for the "RecyclingDesignPreis" Germany 2010.
藝術家簡介
2009年,建築師夏拔.費雷拉與工業設計師雷米.梅蘭德於巴塞隆拿成立設計系統工作室。
他倆在建築及設計的領域上共同發展創作許多項目;作品曾入選2009 年溫哥華的Interio Design、2010年洛杉磯的Dwell on design、2010年瓦倫西亞的Disseny Week、2010與2011年的CasaDecor BCN、2012年米蘭設計週、 2012年倫敦設計節、2013年北京設計週以及2014年的Drap-Art。
他們曾於多個國際項目獲獎,包括2010年美國的Inhabitat Spring Greening Contest,以及2010年德國RecyclingDesignPreis。

Artist statement
CELL CLOUD is a formation of the random and organic geometry of the "marine clouds" patterns , a honeycomb structured shaped like. Similar patterns are observed in flocks of birds, the growth of crystals, social networks and many ecosystems.
Using technologies of digital fabrication, two structures are created that seem to float, suspended as clouds. These are formed by inter connecting modules.
As one moves around the structure, the perception of the cloud changes, recreating it from two-dimensional to three-dimensional, according to the position of the observer.
藝術家自述
蜂房是一件由「海雲」的隨機及有機幾何形狀而成的作品,結構如似蜂窩。類同的模式可見於鳥群起動、晶體生長、社交網絡及許許多多的生態系統。作品由數位構築技術製成兩個結構,每個結構相接相承,形狀像雲懸浮延伸。
當觀者圍繞作品走動,感覺雲兒在轉變,由二維走到三維的創建視效。