Urban Jungle
大城叢林
[2014]
Einar Öberg [Sweden]
埃納爾.奧伯格[瑞典]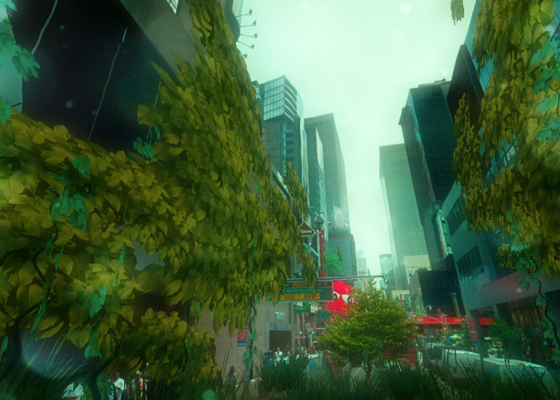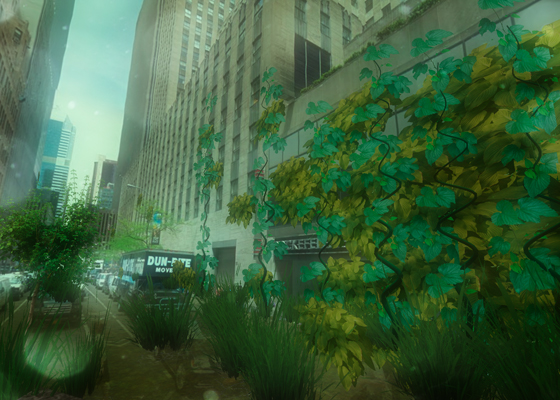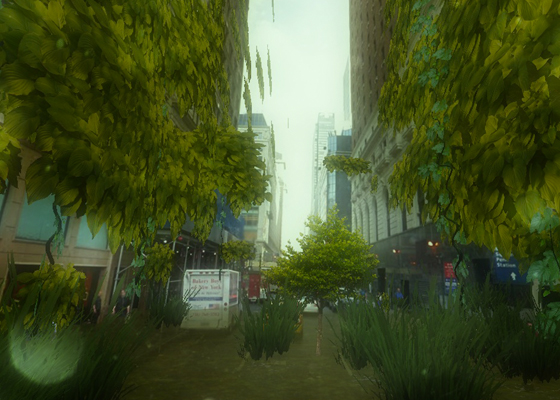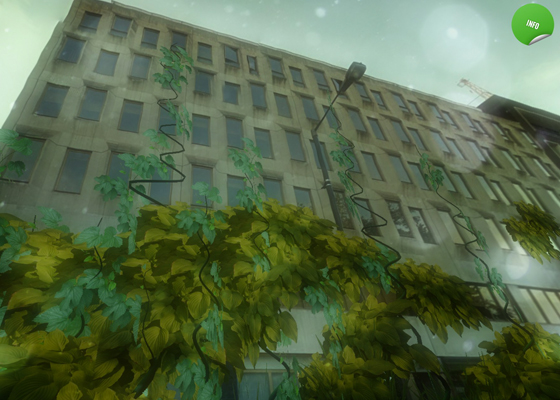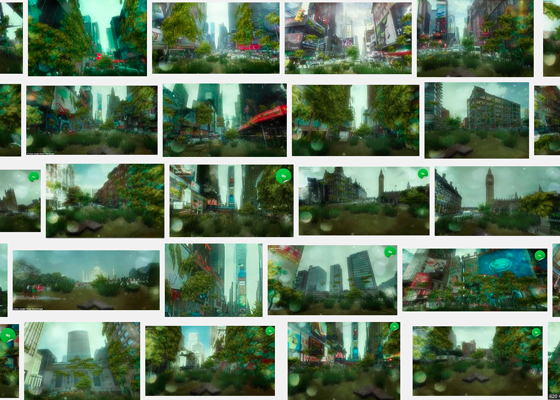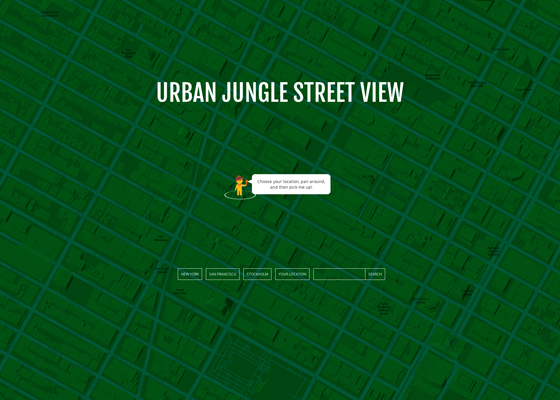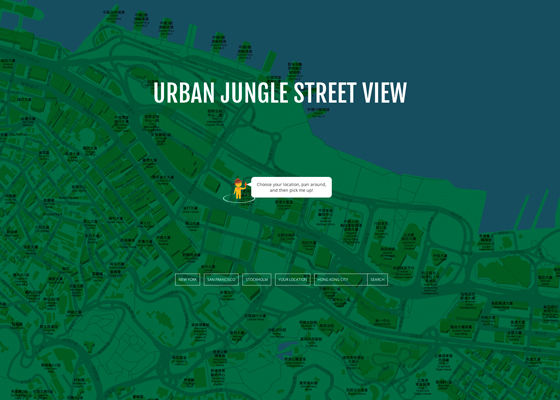 Artist's Biography
Grown up in the heart of Scandinavia, Swedish creative technologist Einar Oberg has experience in the ad/web agency business with international clients such as Warner Brothers, Disney, Google, Intel and Adidas for almost two decades. Currently working for a digital creative agency in Stockholm, Einar carries out his artistic projects in his spare time. With the foundation of adding multimedia into scripting for an interactive experience, Einar holds the belief everyone can create anything with the right amount of knowledge and inspiration.
http://inear.se.
藝術家簡介
成長於斯堪地那維亞,創意科技人員埃納爾.奧伯格擁有豐富的網路廣告經驗,在過去廿年曾與多個國際品牌合作,包括華納兄弟、迪士尼、谷古、Intel與及Adidas。現時於瑞典斯德哥爾摩的數位創意公司工作,埃納爾在工餘時間創作,在創作互動經驗過程中糅合多媒體創作。他相信只要有靈感與足夠的智識/技術,每個人都可以隨心創作。
http://inear.se.

Artist statement
Einar believes video games are pioneering in technological realm way ahead of the Internet. Constantly seeking insights from video games, he imitated this project from his virtual experience of the post-apocalyptic game Last Of Us on PlayStation.
The refine visual images of the surrounding environments with all the simulated vegetation taking over the urban landscape leave Einar an overwhelming impression. He asserts, "I often end up thinking about how to recreate things I see, and video games is a big source of inspiration. By just recreating and mimicking their older techniques you can create something new."
One of the best things with the web-development community is the strong tendency to active sharing of knowledge amongst each other and showing what we have learned from and to the others.
The project is heavily based on collaborations. With the Google Street View, a large image database of the environment is readily accessed. Yet many people overlook the fact that data are stored in each location as well.
With the Google Maps API, which gives us access to their service, we can also extract depth data. A short explanation, it's a additional scanner mounted on the Google Street View Car that capture the distance to each point in the image, a so called depth-map.
These images are processed to get the angles and size of the walls of surrounding buildings. When doing these creative coding sessions it's very much about iterations and "what-if"-moments. You learn how to notice the small details that can be saved to the next iteration.
What if I can navigate to the next street? What if I use a map to select location? What if adding a small movement to the camera and so on. You never know where it ends this time.
It took about two weeks of spare time development. I just posted the link on Twitter and a week later I had over 300,000 visitors, featured on news sites like Wired, The Verge, Daily Mail and PSFK.
Even a couple of TV-shows picked up the site, for example the Japanese TV-show 'Sukkiri!'. It was real fun to see people using the experiment. Maybe it is something with the post apocalyptic setting that is mind-boggling and the respect that Mother Nature could take over some day in the future.
藝術家自述
埃納爾相信視頻遊戲是技術領域中的前鋒,遙遙領先著互聯網。
持續從視頻遊戲中找尋新視野,這個項目是倣傚他在PlayStation的後啟示錄遊戲 -最後的我們裡面的虛擬體驗。
遊戲中模擬被叢林接管後的細緻城市景觀影像為埃納爾留下壓倒性的印象。
他說「我往往最後會想到如何重新創造我曾看過的東西,而視頻遊戲的確是靈感的一大來源。通過重新創造及模仿他們的舊技術,你會創建最簇新的東西。」
網絡發展社群的其中一個好處就是彼此之間具有積極的知識共享行動,並展現相互學習之處。
是次項目很大程度上依賴於合作;透過谷歌街景我們能夠得到大量環境的圖像數據。然而許多人忽視了其實數據也是被存儲在每一個位置。
當在處理這些創意代碼的時間,我們需要非常關注迭代及「假設」的時刻,去學習如何去關注一些可以保存至下一個迭代的小細節。
假如我可以導航到下一條街會怎麼樣?如果我使用地圖選擇位置又會怎麼樣?那假如在鏡頭那邊加個小動作又會怎樣?諸如此類。你永遠不知道這次它會在哪裡結束。
花了大約兩個星期的業餘時間所開發的,我在Twitter上貼上連結,一星期後便有超 過30萬人次瀏覧,並在新聞/消息網站被報導,包括Wired, The Verge, Daily Mail 以及 PSFK。
還有兩個電視節目提及此網站,包括日本電視節目「Sukkiri!」。觀察人們試用此實驗是一件很有趣的事,或是因為那些令人震驚的後世界末日設置,以及在未來大自然可能會接管環境的可能性。