11.11.2014[
Tue

二]-
16.11.2014[

Sun

日]
1030-1730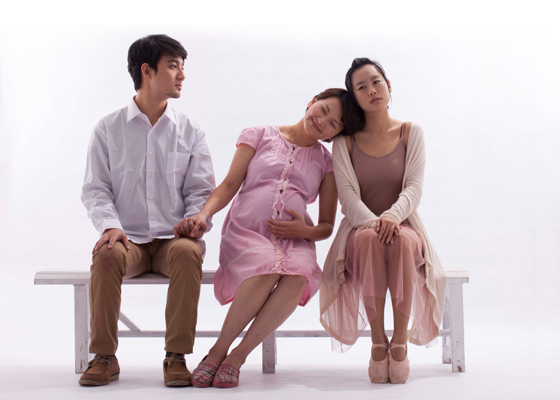 Selected shorts of Youth Way-Light Film Festival 2014
青春.未來影展短打
[2014, TaiWan 台灣]
Petit Deer Cinema 小路映画
Duration: 4 hours (looping)
MC3@702, The Jockey Club Tower,
Centennial Campus, The University of Hong Kong
香港薄扶林香港大學百周年校園
賽馬會教學樓MC3@702室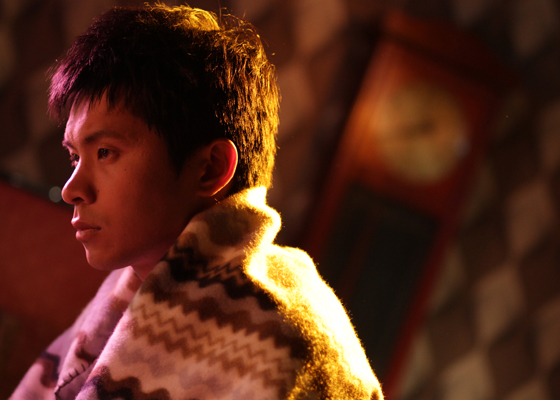 Panacea 心碎秘方
Director: Chung-ChiehChiang 江宗傑
Category: Fiction
Duration: 30 min 11 sec
Movie Synopsis
A whole line of patients are waiting outside a quaint Chinese medicine store— Yi He Tang. A sense of sorrow permeates all areas. People all come with a melancholy look, among whom including Ms. Kao, dressed in black with sunglasses, a dispirited man with stubble, and a student with tears hanging on her cheeks. There is only one thing they want— the secret formula for broken hearts.
Yi He Tang has been around since the Qing dynasty, and claims to have an unmatched elixir for broken hearts. Ms. Kao's husband disappeared, and En's girlfriend suddenly spoke of leaving for Tokyo. What exactly is love? Does love make sense?
電影簡介
古老的〝益和堂〞中藥房外,大排長龍,看上去都是些滿臉哀愁的人們,黑衣墨鏡如黑寡婦般的高小姐、滿臉鬍渣的頹廢哥、淚眼婆娑的制服少女…,失戀的氣味如同霉味一般,瀰漫了整個長廊,這些失去愛的人,全都是衝著這帖〝心碎秘方〞而來。
這家從清朝就營業至今的百年中藥房,已經傳承了四代,宣稱握有"治療心碎"的秘方,可以治癒心碎病人的痛苦。高小姐的丈夫就此人間蒸發了、阿恩的女友說要去東京,愛情的道理到底是什麼呢?
Words from the Director
I read in the newspaper four years ago about an ancient Estonian drug store in Tallinn which has been in operation since the Middle Ages. The store has claimed to possess an ancient recipe for curing love illness. Some time later, I read about another story in the newspaper. According to Scott Sharkey, a renowned American cardiologist, a broken heart can induce a "concussion" of the heart, which can possibly take lives under radical circumstances.
Medicine that helps ease depression has long been used by Chinese doctors. I was thinking about the connection between the two news stories, and finally some ideas began to take shape. Most people must have experienced love pain, a terrible feeling that is beyond description, and that's where this story begins...
導演的話
四年前,我在報紙上看到一則新聞,在愛沙尼亞的塔林古城有一家從中世紀就開業至今的老藥局,宣稱握有〝治療心碎〞的祕方 。又過了一些日子,我看到了另一則新聞『心碎真的會死』,根據美國心臟名醫沙克利的研究,心碎會有如〝心臟腦震盪〞的症狀,嚴重會導致心臟衰竭而死 。
而在古老的中藥文化裡,一直也都有紓解憂鬱的藥方,慢慢地,在我的腦海裡產生了一些畫面。心碎是一種難以筆墨形容的痛,戀人的心裡,大都嚐過這種苦頭,故事是從這裡開始...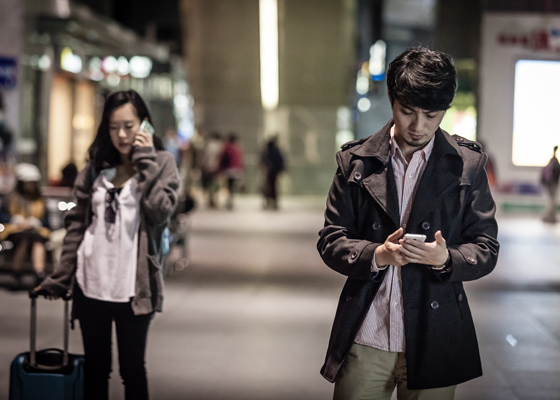 Replace 替生
Director: Mark Ang 洪馬克
Category: Fiction
Duration: 9 min 20 sec
Movie Synopsis
Against the high risk of miscarriage, Phoebe decided to bear a child with her long-time husband Ethan. After eight months of pregnancy, Phoebe was killed by an accidental suicide during one fateful walk. After the ordeal, the hospital persuades the husband, Ethan, to donate Phoebe's organ since a patient with the same rare blood type is in need of a heart transplant. Despite Ethan's reluctance to sign the consent form, he went through with it knowing this has always been Phoebe's wish. Never be able to let go, Ethan decides to track down the patient...
電影簡介
一對夫婦結婚多年老婆終於懷孕,老婆為罕見血型患者,醫生以生產風險極大為由,建議這對夫妻放棄生產,老婆不甘心,堅持生下小孩。好不容易平安度過8個月,夫妻倆在生產前夕外出散步,不巧遇到有人跳樓自殺,老婆不巧被自殺者壓到,母親與胎兒雙雙喪命。確認老婆死亡之後,醫院鼓勵老公捐贈器官,因為當天剛好有一名同樣罕見血型的患者需要心臟移植,老公為了完成太太生前遺願,忍痛簽下器官捐贈同意書,根據法律規定,器官捐贈出去就不能再追蹤其下落,但是老公太過思念老婆,決定透過非法管道尋找老婆下落...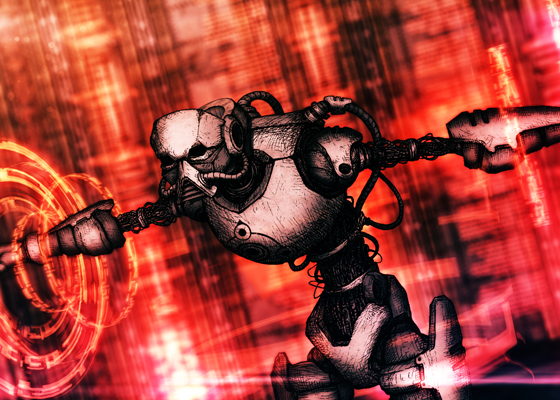 Utopia 烏托邦
Director: 睫毛(邱國維)
Category: Animation
Duration: 14 min 40 sec
Movie Synopsis
In a well-developed country, the chief executive A.I. (artificial intelligence) Alfred goes out of control. With the mission of creating an ideal utopia, Alfred starts to arrest citizens and attempts to mould them into puppet-like through brain transplant
電影簡介
故事發生在一個高度發展的國度,某一天,負責治理國家的人工智慧機械「阿爾法」失控了。阿爾法為了達成它被製造出來的使命:「創造烏托邦」,它下令補捉人民,企圖將所有人透過大腦移植,改造成為一個個一模一樣,被阿爾法控制的「新公民」......
About The Director
Graduated from the Material Arts & Design Tainan National University of the Arts.
Enthusiastic about movies and moving pictures, especially fantastical works.
Currently a research student in Multi-Media Center of Material Arts & Design Tainan National University of the Arts.
導演簡介
畢業於國立台南藝術大學材質創作與設計系。
熱愛電影和影像作品,特別是關於科幻異想的作品。
現為南藝大動畫所研究生。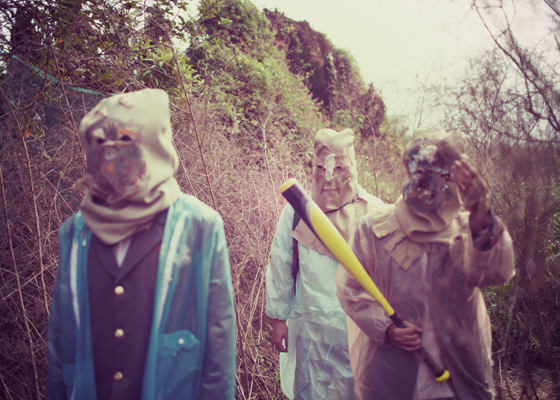 Cobain & His Raincoat
柯本的一天
Director: Ya-cheng Chen 鄭雅甄
Category: Fiction
Duration: 41 min 30 sec
Movie Synopsis
The talented Cobain with social phobia loves to express and communicate through illustration. Indulged in his own world with music, he only goes out with his lucky charm – the raincoat.
電影簡介
柯本是個極有藝術天分的插畫家,喜歡用畫來表達內心世界。因為患有社交恐懼症,所以老是待在家裡聽音樂,出門的話就一定要穿雨衣,雨衣對柯本來說的就像護身符一樣。
About The Director
Born in and graduated from the Department of Communication Arts of Chaoyang University of Technology. Participated in many Taiwanese film productions in directorial roles. Cobain & His Raincoat is his graduation work and directorial dubute, winning awards in various film festivals. Active in Taiwanese film circuit and creative projects!
導演簡介
生於新竹,朝陽科技大學傳播藝術系畢業 ,曾參與多部台灣電影製作,多擔任於導演組及側拍工作, "柯本的一天"為首次執導短片,也是其畢業製作,在朝陽金傳奪得7項大獎,藝美獎6項大獎, 螺絲起子國際學生短片創作影展觀摩展獎,也曾參與第50屆金馬獎節目影片, 傳奇影展,全球華語大學生影視獎,青春未來影展,目前除了在台灣電影圈學習經驗外,也繼續籌備及創作新作品!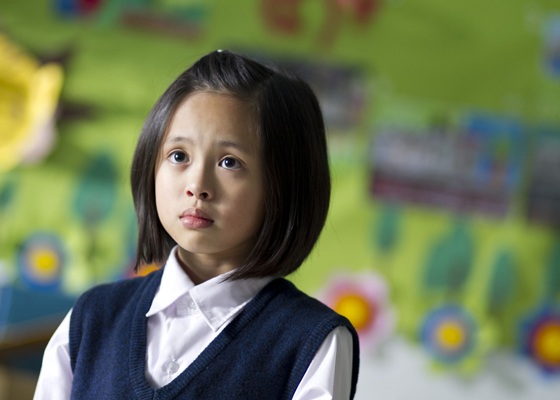 The Snail School 慢吞吞小學
Director: Weikang Cho 鄒維剛
Category: Fiction
Duration: 33 min 34 sec
Movie Synopsis
Little Tien never feels lonely going to a tiny school where she meets her kind principal and eccentric Ms. Huang. Yet, she will become the only remaining student in the school after the six-graders graduate, driving the Education Bureau to close down the school. Little Tien only wishes time can be paused and the semester never ends.
電影簡介
小田就讀的學校是所「迷你小學」,自從六年級的學長姐畢業後,全校就只剩下她一¬個學生。儘管如此,她不曾覺得孤單,還很喜歡上學。但教育局決定一個學期後將小學廢校¬,小田好不希望自己最愛的學校被廢校,無可奈何的她,只希望時間過地慢一點,最好這一學期永遠不會過完。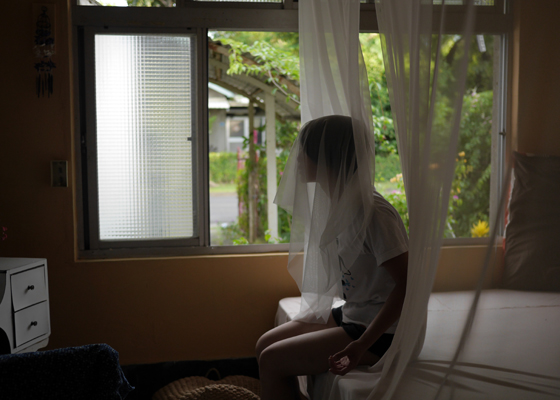 A Little Life 蜉蝣
Director: Jia-ling Li 李佳玲
Category: Fiction
Duration: 30 min 55 sec
Movie Synopsis
In his dream, Dong rowed a boat in a mysterious river under endless trees...
Trapped in the agony of losing his beloved wife, Dong started to send messages to her cell phone, which was picked up by Jun in a flea market.
電影簡介
余東總是夢到,在一條被樹影遮滿天的神秘河流中,他不停地擺渡著⋯⋯
因一直無法從喪妻之痛中走出來,他開始傳簡訊到妻子的手機。
曉君,在二手市集裡買了余東妻子的手機後,開始也收到余東傳來的一封封簡訊⋯⋯
About The Director
Graduated from the Department of Motion Picture of NTUA
Genre: drama, documentary, and experimental

Theme: life and death, soul
Funded by The Cultural Affairs Department of New Taipei City Government in 2012 to film "Smile" after entering the Screenplay Workshop (Shorts) by NTUA; the short film won the Gold Prize in Taiwan Wei Film Festival (Open Category) and was screened in China (Nanjing) International Software Product & Information Service Trade Fair in 2013
"A Little Life" was funded by the Bureau of Cultural Affairs Kaohsiung City Government and entered 2014 Youth Way-Light Film Festival in Daiwan and Women Make Waves Film Festival, Taiwan 2014
導演簡介
台灣藝術大學電影研究所畢。
創作類型有戲劇、紀錄和實驗。
創作主題多與生命、死亡和靈魂有關。
2011 年劇本《微笑》獲台灣藝術大學編劇工作坊短片組優選。2012年獲新北市文化局補助拍攝16mm《微笑》,並於 2013 年獲臺灣微電影節 社會組 金獎並於南京軟博會﹣台灣微電影館放映,2014年入圍城市遊牧影展及東芝幸福影展 記錄獎,於國立台灣美術館放映。2013年以《蜉蝣》獲台灣高雄文化局補助拍攝,並獲選將於2014年青春未來影展﹣台北當代藝術館、2014年台灣國際女性影展﹣華山放映。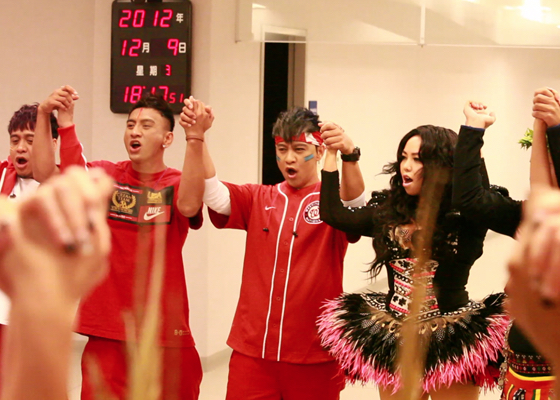 alaqnaadau Son Of The Sun
太陽之子
Director: UkiBauki 潘昱帆
Category: Documentary
Duration: 1hr 34 min 52 sec
Movie Synopsis
A story about indigenous Taiwanese music, the documentary film records a group of young people from wen-le and de-wen tribes of Pingtung in Taiwan who create pop music with their mother tongue and dialect.
Based on their tradition, the band mixes folk language with hip-hop, rap, Latin rock to transform the song into big hits that attract young locals to learn the Paiwan language.
Winning the Ocean Music Award, their journey to fame begins but not yet without hardship. The documentary tells a story about music and dream while showing the reality indigenous people face in Taiwan mainstream society.
電影簡介
本片以排灣族族語搖滾創作貫穿全片的原住民音樂紀錄片。
紀錄一群來自屏東縣來義鄉文樂部落及三地門鄉德文上北巴部落的排灣族年輕人,用排灣族語創作流行音樂及追求音樂夢想之路的故事。
他們熱愛音樂,並且用他們擅長的排灣族語來寫流行音樂,以傳統當元素,加入嘻哈、饒舌、拉丁和搖滾的曲風,來重新詮釋編寫他們的歌曲,竟意外的成為影響原住民年輕人學習族語的歌曲,形成一股排灣族社會小朋友及年輕人學習族語就會聽他們的歌曲的正面的力量,這也是他們當初沒有想到的。
他們帶著這樣的音樂到處演出、比賽,在2011年獲得海洋音樂大賞之後,受到賞識,開始與經紀公司合作,公司安排的經紀人是一個從來沒有去過部落,不了解原住民的漢族年輕女孩,在相處時產生的一些誤會、摩擦與衝突,這應該也是原、漢在這大社會相處的縮影吧!
進入經紀公司所掌控的音樂市場之後,不如他們所想像的那麼簡單與順利,在收入不穩定的情況下家庭經濟面臨了困難、音樂創作受到限制等現實問題,使得他們陷入前所未有的低潮。
在這段期間的起起落落中,他們參與了9場張惠妹世界巡迴演唱會台灣場的演出,幾個月的準備、以及和張惠妹的演出,讓他們站在和夢想最靠近的地方,可是月收入還是非常少,等待簽約的慢慢長路及與經紀人原、漢差異的種種狀況,他們是否繼續堅持音樂之路:希望唱出讓全世界藉由他們的音樂認識台灣原住民排灣族的夢想...
About The Director
The film tells the story of a young tribal group with passion in their music in facing the obstacles when they enter the mainstream society in Taiwan. It helps to bring ripples of thoughts and mutual understanding and respect between the tribes and Han communities. The film also serves as a good lesson on Taiwanese tribal cultures and languages.
導演簡介
本片希望藉由這全群排灣族年輕人的故事,及他們熱愛音樂的熱情,來訴說原住民年輕人進入主流社會後所遇到的困難,以引人省思。期望能在原、漢共同所處的社會裡,互相尊重。另一方面也希望表現族語創作音樂背後的故事,讓更多人了解原住民文化及語言的意函。