21.11.2014[
Fri

五]
1930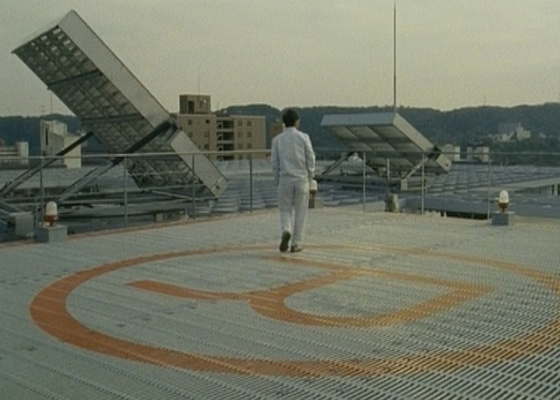 Kochuu 壺中
[2003, Japan 日本]
Jesper Wachtmeister
加斯柏.華茲梅斯特
Duration: 52min
Lecture Hall, Hong Kong Space
Museum, 10 Salisbury Road, Tsim Sha
Tsui, Kowloon, Hong Kong
香港九龍尖沙咀梳士巴利道10號
香港太空館演講廳
About The Director
JESPER WACHTMEISTER
Founder of Solaris Filmproduction, Jesper is also a director, producer and multimedia artist who today has directed more than ten films in different categories and who also works with multimedia installations. His award winning films have been broadcasted internationally; they are touring art museums and film festivals across the globe, and are represented by several international distributors. His films are part of art, architecture and cultural education in more than 50 universities and institutes in Asia, Europe and North America.
Kochuu – Japanese Architecture, Influence & Origin (producer, director, editor 2003) produced by Solaris Filmproduktion, was awarded The Architects Prize at International Film Festival of Documentaries on Architecture 2004, and has been broadcasted at the major Nordic TV-stations and shown at Festivals and Art Museums internationally.
Currently Jesper Wachtmeister and Solaris Filmproduktion have three documentaries and a series of multimedia installations in development.
導演簡介
加斯帕 . 沃什梅斯特
Solaris Filmproduction創辦人,加斯帕是一名導演、製片人及多媒體藝術家。至今曾導演超過10 部電影,涉獵不同範疇。他的得獎作品曾於國際各地巡迴,包括藝術館及電影節。超過50所位於亞洲、歐洲及北美的大專院教以其電影作品作藝術、建築和文化教育的教材。
壺中 –日本建築,有關其影響及起源(製片人,導演,主編2003年) 由Solaris Filmproduktion制作,榮獲2004年國際紀錄片電影節的建築類別的「建築師大獎」,並於個重要平台播放,包括北歐的各大電視台、國際藝術節及美術館等。
目前加斯帕以及Solaris Filmproduktion正在發展三部紀錄片和一系列多媒體裝置作品。

Movie Synopsis
A film about modern Japanese architecture, its roots in the Japanese tradition and its impact on the Nordic building-tradition. Winding its way through visions of the future, traditions, nature, concrete, gardens and high-tech, KOCHUU tells us how contemporary Japanese architects strive to unite the ways of modern man with the old philosophies in astounding constructions. Interviews with, and works by, Japanese architects Tadad Ando, Kisho Kurokawa, Toyo Ito and Kazuo Shinohara and Scandinavian architects Sverre Fehn, Kristian Gullichsen and Juhani Pallasmaa.
電影簡介
一齣有關日本現代建築的電影;源自日本傳統的根 ,授在北歐建築的變。通過對未來的視野、傳統、大自然、混凝土、園林與高科技的觀察,壺中告訴 我們日本當代建築師如何在一個驚人的結構項目裡糅合現代科技與老哲學思維。電影包括與著名日本建築大師的訪談,安藤忠雄、伊東豐雄、黑川紀章、筱原一雄以及北歐斯堪的納維亞建築師Sverre Fehn, Kristian Gullichsen and Juhani Pallasmaa。