Untitled [The tower of Babel]


巴別塔

[2013]

Caroline Delieutraz [France]
卡羅琳.底里露絲[法國]

* made in "Puzzle Michèle Wilson" studio
*於 Michèle Wilson砌圖工作室製作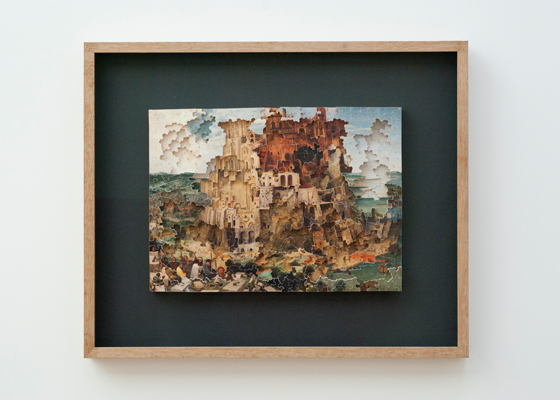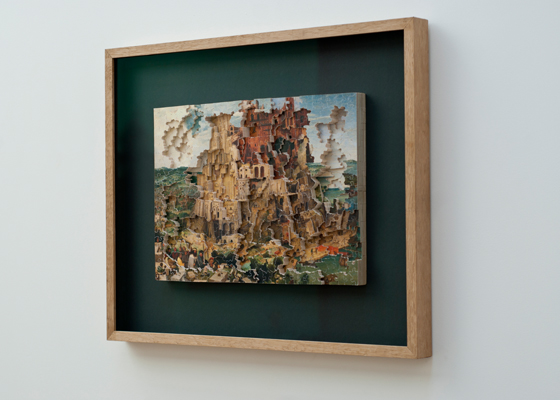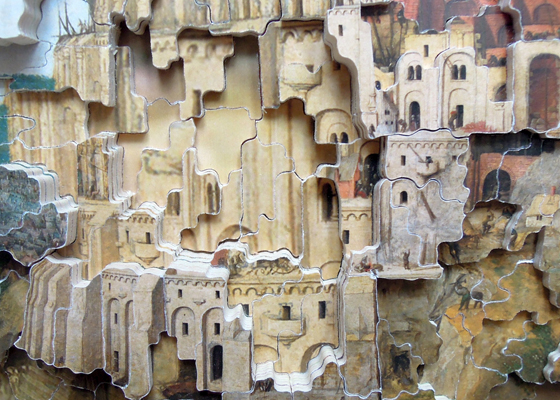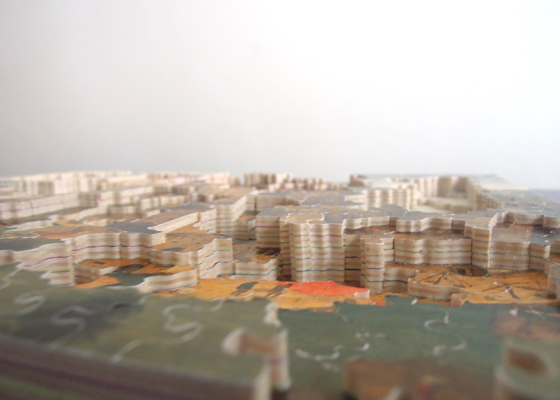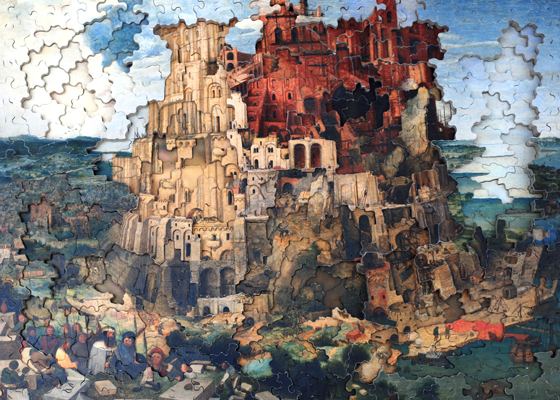 Artist's Biography
Caroline Delieutraz is a French artist and curator. She was born in 1982 in Annecy, France and she lives and works in Paris. At the age of two, she played the character of a baby in a horror movie.
In 2007, she obtained a Master 2 in Plastic Arts Research, specializing in Contemporary Art and New Media at the University of Paris 8, and a post-diploma at the National School of Decorative Arts in Paris in 2006.
In 2014, after a solo show at the gallery 22,48 m² in Paris, she will take part as an artist in the Biennale de Belleville and the Jeune Création exhibition at Centquatre (Paris). As a curator, she is preparing an exhibition at the Fondation Vasarely in Aix-en-Provence.
藝術家簡介
卡羅琳.底里露絲為法國藝術家和策展人。她生於1982,法國安錫,現居巴黎。在其兩歲之時,她在恐怖電影中扮演寶寶的角色。
2006年,她在法國造型藝術學院獲得其高級文憑,並於2007年在巴黎第八大學獲得其碩士學位,專注於當代藝術與新媒體。
2014年,在結束於巴黎22,48 m²畫廊的個展後,她將會以藝術家身份參與德貝爾維爾雙年展及法國Centquatre的Jeune Création展覧。作為策展人的她,正預備在普羅旺斯地區艾克斯的展覧。

Artist statement
Sans Titre (La Tour de Babel) is made of seven layers of jigsaw puzzles. The first layer shows The Tower of Babel as painted by Brueghel. The pieces that are missing reveal the lower layers which in turn show enlarged scenes of the initial picture.
At first, the work looks like a visual enigma. Although the image seems familiar, it doesn't lend itself immediately to a full understanding. The superimposition of layers with different degrees of enlargement creates a composite image, an "analog glitch" while evoking the strata which are at work in the construction of a myth.
The seven layers also refer to the tower of Babel with its seven floors unfolding, like a telescope, towards the sky. The new viewing devices alter our portrayal of the world. They allow for both panoramas (satellite pictures) and highly detailed close-ups (HD, drones). Does such an enhanced perception allow for a better understanding of the world or does it, on the contrary, lead to an illusion of omniscience liable to generate confusion?
藝術家自述
「巴別塔」是由七層拼圖所砌成的。第一層是由老彼得.布呂赫爾的巴別塔畫作砌成。被遺漏的拼圖揭示了下層,從而放大顯示了初始畫面的場景。
一開始,這件作品看起來很像一個視化的謎;儘管圖像看起來如此熟悉,它並不能立即被全面理解。每層縱橫交錯中有不同程度的放大顯示,這些顯示創造了合成圖像,並創建了「模擬故障」,籍以喚起作品中的建構一個神話的階層階級。
此七層亦指向巴別塔七個樓層的發現,就如同一個望遠鏡,向著天空。新的觀看設備改變我們大世界的寫照。他們包括了兩個全景圖(衛星圖片)和非常仔細的特寫(高清,無人駕駛飛機)。請問,如此增強的感知感受能否讓人們更好地認識這個世界,又或且是相反導致人們容易產生混淆的錯覺?