To Flavour Our Tears
為我們的眼淚調味
-
2016 -
The Center for Genomic Gastronomy (US / Norway / Ireland)
基因美食中心(美國 / 挪威 / 愛爾蘭)
To Flavour Our Tears (TFOT) is an experimental restaurant that places humans back into the food chain by investigating the human body as a food source for other species. By researching the culinary needs of insects, decomposers and other eaters-of-humans we hope to intimately and materially reconnect humans with the metabolic flow of the planet and our role in shaping it. We already spend a lot of time making our food flavorful and making ourselves beautiful. Shouldn't we also flavor ourselves well for the organisms that consume us? Will the chef of the future help humans taste good to nonhumans?
為我們的眼淚調味(TFOT)是一間實驗性餐廳,通過審查人類身體作為其他物種的食物來源,重新把人類重置於食物鏈之中。透過硏究昆蟲、分解者以及其他人類進食者的烹調需要,期望能夠將關切及物質化地把人類與地球的新陳代謝系統重新接軌,以及理解我們人類在塑造它的過程中所擔任的角色。人類已經花了許多時間去製作美味的食物和令自己變得漂亮,我們是否也該令自己變得美味予以服務會消耗我們的物種?未來的廚師是否會為非人類服務,把人類調味上菜?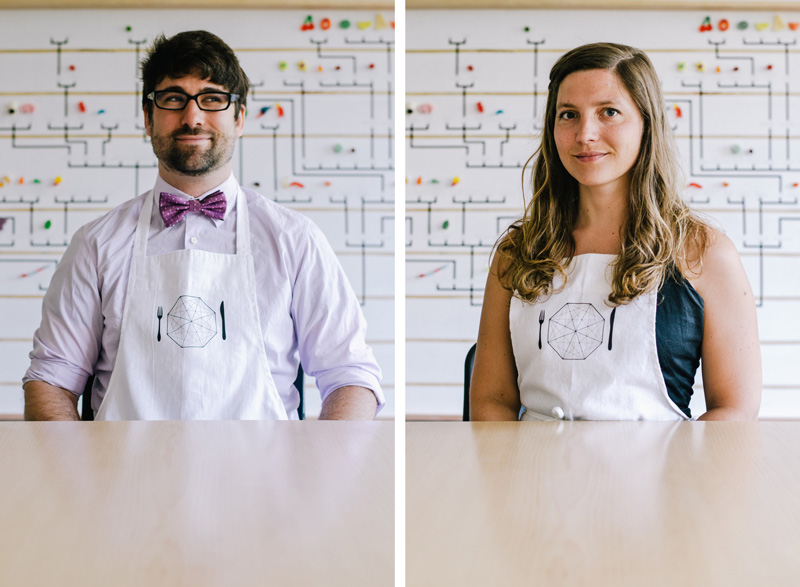 The Center for Genomic Gastronomy
基因美食中心
The Center for Genomic Gastronomy is an artist-led think tank launched in 2010 by Cathrine Kramer (Norway) and Zack Denfeld (US) that examines the biotechnologies and biodiversity of human food systems. Their mission is to map food controversies, prototype alternative culinary futures and imagine a more just, biodiverse & beautiful food system.
The Center presents its research on the organisms and environments manipulated by human food cultures in the form of public lectures, research publications, meals and exhibitions. They have conducted research in Europe, Asia, and North America, collaborating with scientists, chefs, hackers and farmers. The Center's work has been published in WIRED, We Make Money Not Art, Science, Nature and Gastronomica and exhibited at the World Health Organization, Kew Gardens, Science Gallery Dublin and others.
卡特琳·克雷默(挪威)和Zack Denfeld (美國)於2010年成立了基因美食中心,組織以藝術家構思為主導,旨在硏究人類食品系統的生物技術以及生物多樣性。他們的使命是繪製食品爭議圖、為替代性的烹飪未來製作原型,並想像一個更加公正、生物多樣化和美麗的食物體系。
組織透過公開演講、硏究報告、餐桌經驗和展覽等各種不同的形式去介紹有關人類飲食文化所操控的生物與環境的硏究。他們在歐洲、亞洲和北美與科學家、廚師、黑客和農民合作進行硏究,作品曾刊登於WIRED、We Make Money Not Art、Art, Science, Nature & Gastronomica,並於世界衛生組織、倫敦皇家植物園、都柏林的科學藝廊等空間展出。