Tomoko Hayashi (Japan)
林 智子 (日本)
Tear Mirror explores the human emotions and stories behind tears. I'm sending out an envelope which includes a letter pad, a small tear bottle and a little funnel to people all over the world to collect their tear drops and the stories behind them.
Tears are such a private, intimate and mysterious substance that we shed from our eyes. The reasons and emotions behind tears vary in our memories and stories. I would like to use the materials that I'm collecting as motifs for this project to tell stories and to create a new type of shared experience using multiple senses. Collected tear drops will be crystalized to become candy jewels to be tasted, worn and shared with our loved ones.
Remarks:A special version of Tear Mirror will be created for the festival 2019, stories and tears will be invited and collected by the festival curator and share with the artist. Final works and content will be shown in the edition 2019.
作品以淚之名旨在探索人類在眼淚背後的情緒與故事。藝術家透過寄出一封載有信紙墊、小小的淚水載瓶和一張調色版的信件予參與者,透過接觸及搜集全球各地參與者的眼淚與故事把概念以作品展示出去。
眼淚是從人們眼角流下的,既私密又神秘;淚水攜帶著不同的情緒,背後裝載不同的故事、回憶與原因。藝術家希望透過收集的素材作為這個項目的主題來講述這些故事,並使用不同媒體(影片、文字、物件)去建構這共享體驗。收集到的眼淚會製作成傳統日式糖果Kohaku以及珠寶,可以跟深愛的人分享、戴上及品嚐。
註:藝術家將聯同本藝術節策展人製作2019香港系列,透過由策展人選取的香港故事與收集的淚水,港版以淚之名將於是次藝術節主題展覽中展出。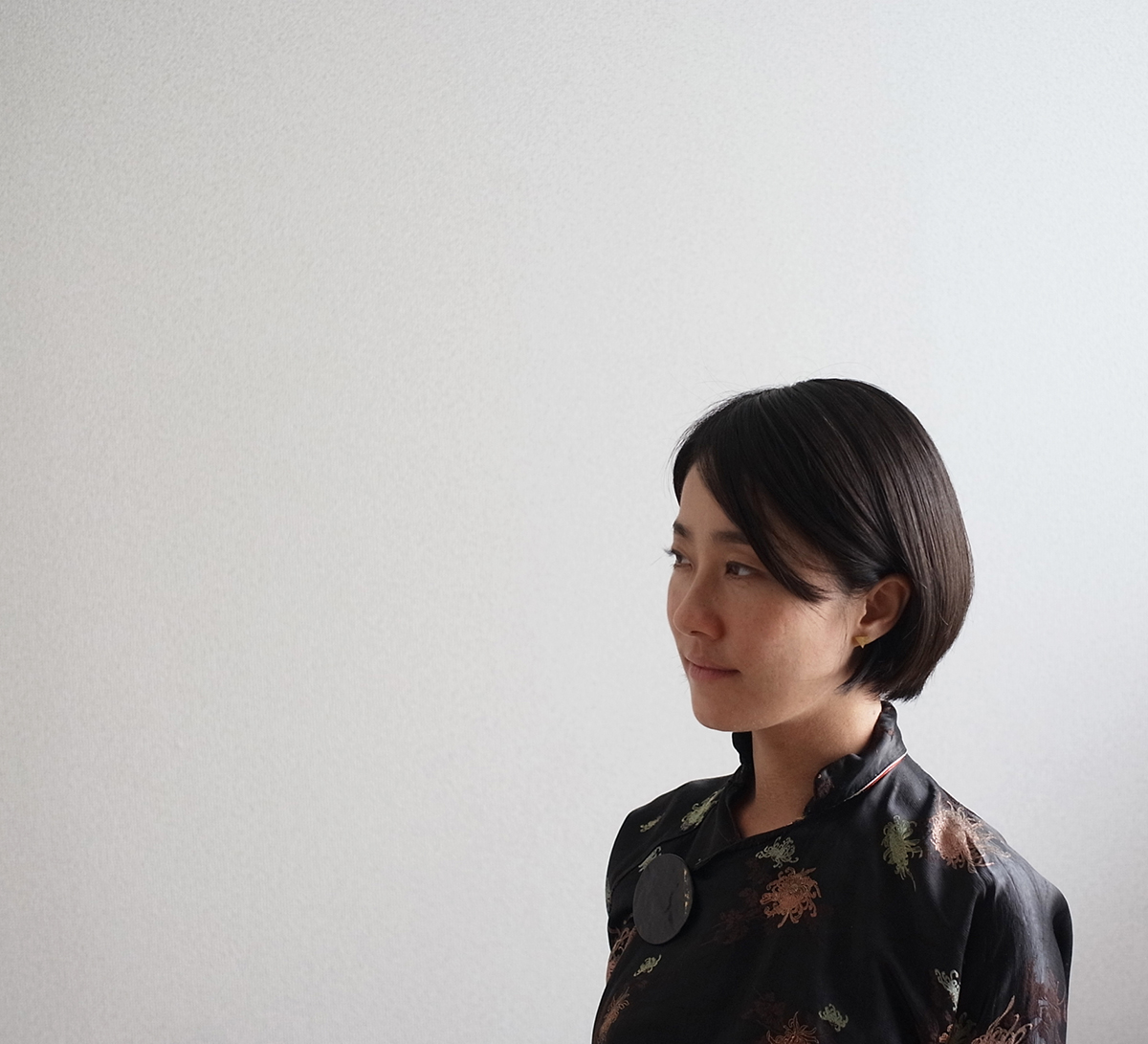 Tomoko Hayashi
林 智子
Tomoko is a multidisciplinary artist trained in Kyoto and London. Her work reflects her nomadic nature, having lived and worked in five different countries, from the vast deserts of New Mexico, USA, to the cosmopolitan and chaotic city of London, UK, places where she has been exposed to various cultures and experienced different types of human connections, closeness and distance. These experiences led to her interest in modern society's human intimacy and communication issues as a theme of her work. Since then, she has been exploring this theme through various mediums and established several collaborations with various experts. Her projects have been exhibited in museums and art galleries around the world, such as the V&A, London, the National Museum of Art, Osaka, and the Contemporary Art Museum, Kumamoto. She now lives in Kyoto and explores new work possibilities by walking around the city and the nature, finding the extraordinary in the ordinary.
林智子是一位於京都和倫敦受訓的多界別藝術家。曾於五個不同的國家生活與工作的她,作品反映其遊牧天性,旅居城市從美國新墨西哥州的廣闊沙漠走到英國倫敦的國際式混雜大都會,不同的地方讓她可以接觸到各種文化並經歷人與人之間不同類型的交集,親密與疏離。這些經歷使她對現代社會人與人之間的親密與溝通感興趣,並以此成為她的創作主題。自此以來她透過各種媒介去探索此主題,並與不同的專家合作去建立多種合作關係。她的作品曾於世界各地的博物館和藝廊展出,包括倫敦的維多利亞與艾伯特博物館、日本大板的國立藝術館和熊本市當代藝術館等。她現居於京都,通過於城市漫步,在平凡中找尋不平凡以及探索新的工作機會。